Plasma Cutting Tables | Spiral-Helix Plasma Cutting Sytems

Spiral-Helix Plasma Cutting Systems
The Spiro® Plasmacutters are the perfect companion for any sheet metal and HVAC workshop. Our plasma cutting machines allow precise sheet metal cutting and are boosted with sophisticated HVAC software.
The Plasmacutter SMART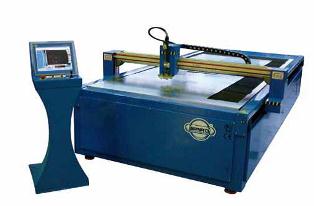 The Plasmacutter SMART is the perfect companion for any HVAC workshop. Easy accessible from all sides, the Plasmacutter is equipped with all necessary functions to execute the job.
UNIQUE FEATURES:
» Spiro® Cutting Quality
» CAM-DUCT Software from MAP
» Exhaust System Moving with the Bridge
» PC-based Control System with Userfriendly
Interface and Color Touchscreen
» Graphic Display of the Cutting Process
» Network Connection and USB
» X and Y axis Belt Driven with Servo- motors
Plasmacutter Florett 3000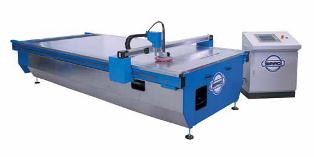 The Spiro® Plasmacutter Florett 3000 offers a cost effective operation for the cutting of a wide range of sheet metal. This machine serves light industrial operations, where sheet metal thickness does not exceed 8.0 mm. A perfect example is its employment in the HVAC industry and related branches. It is ideal to produce ventilation components, such as parts for bends, T-pieces and reducers.
UNIQUE FEATURES:
» Spiro® PC-Based Control System
» Increased Traverse Speed by 50%
» Reduces Total Production Time up to 20%
» No Time Consuming Program Download
» Network Connection and USB
» No Zero Point Return
» CAM-DUCT Software from MAP
Plasmacutter Cutlass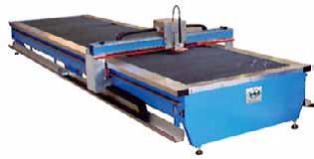 The high-speed plasma cutting machine for quality metal processing features a new Spiro® PC-based control system. Dedicated cutcam software automatically generates three dimensional fittings into nested layouts with minimum waste, while also providing system management.
UNIQUE FEATURES:
» Provides Large Working Area
» Rigid Frame
» CAM-DUCT Software from MAP

Spiro® Plasma Feeder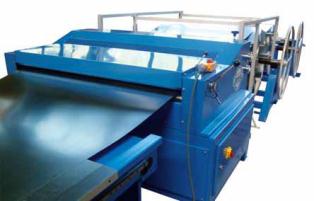 Use the Plasma Feeder to increase your productivity and save material. Supply your Plasmacutter directly from a coil line (2 or 4 decoilers), including sheet selector!
UNIQUE FEATURES:
» Increase your Productivity
» Save Material
» Comes with 2 or 4 Decoilers
» Includes Sheet Selector
Plasmacutter Cartridge Filtering Unit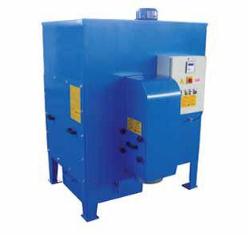 Equip your Plasmacutter with a filtering unit to achieve a clean environment in your workshop and to ensure that the dust emissions are always guaranteed < 2 mg/m3. The perfectly filtered air could be ejected in the working area (in accordance with the local regulations) or directed into an exhaust chimney. The filtering unit prevents dust and metal particles to be exposed to the surrounding environment and thus contributes to an ecological responsible working approach while ensuring employee-friendly working conditions.
UNIQUE FEATURES:
» Ensures Smoke-Free Environment
» Produces Clean Air for Employees
» Energy Saving Friendly