Used Machinery
Used Air Compressors

Used Autobrakes / Sheet Metal Folders

Used Bar Folders
Used Sheet Metal Brakes

Used Cheek Benders

Used Cleat Benders / Cleat Folders

Used Clincher / Fasteners

Used Coil Lines

Used Corner Inserter Machines

Used Crimping / Beading / Rotary Machine

Used Drill Press
Used Duct Beading Machine

Used Duct Insulation Liner Cutters

Used Flangers / Flanging Machines

Used Gorelockers / Elbow Machines

Used Grinders

Used HVAC Accessories
Used HVAC Duct Insulation Pin Spotters

Used Ironworkers

Used Laser Cutting Machines
Used Pipe Equipment

Used Pittsburgh Seamers

Used Plasma Cutting Machines

Used Press Brakes

Used Punching Machines
Used Sheet Metal Rolls

Used Roll Formers

Used Saws

Used Sheet Metal Shears

Used Sheet Metal Slitters

Used Spiral Machines

Used Welders
Spot welders | spot welding sheet metal | Sheet Metal Welding

Tin Knocker Spot Welder Model TK 1524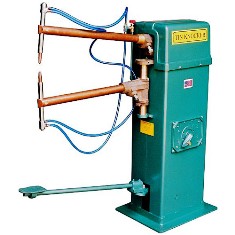 TK 1524 Spotwelder Features:
Foot Operated
Water cooled (prep)
Swivel Arms
Swivel Foot Pedal
Universal Reversible Double End Arms, 90 & 22 Degrees
Vertically Adjustable Lower Arms
6 Point Heat Selector
TK 1524 Spotwelder Specifications:
Capacity: 2 Pieces of 16 Ga. Mild Steel
Arms: 15 KVA x 24" / 1 3/4" Dia.
Electrics : 230/1/60
Max. Space Between Arms: 5-11"
Approx. Weight: 750 lbs.
1" Quick Release Tip Holders w/ No. 2 Morse Tape Sockets ,
(2) No. 2 Conical, 5/8" Dia. Alloy Tips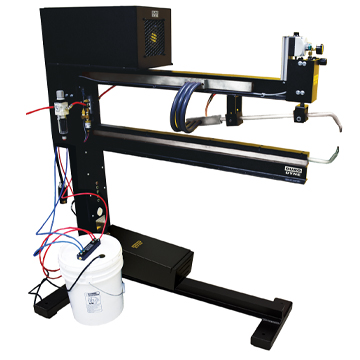 The BAW Free Standing Spot-Welding Machine will weld metal from 30 gauge to 11 gauge. It features a specially designed transformer and features a pump that cools the welding tips so there are no burning hazards. The BAW is an efficient but powerful resistance welder designed specifically to do the job of spot welding steel in configurations most usually encountered during sheet metal duct applications.
DEEP THROAT
The 5 foot throat of the BAW allows you to weld large sheets with minimal movement of material. One man can now do the job that previously required two. In
addition, the low profile bottom arm and tip assembly enables you to weld pipe and fitting having a cross sectional dimension as small as 6 inches.

WATER COOLED TIPS
The BAW's unique water cooling system injects water into the tip and then continues through the entire arm, ensuring both the arm and tip assembly will never over heat.
The BAW also come with a simple water cooling system: Connect the cooling hoses, add water to the pail, then plug the pump into the receptacle on the back of the BAW.

FOOT SWITCH ACTUATED
The electric foot switch controls electronic circuits which operates the arms pneumatically. The unit is designed so the operator can stop the cycle at any time by releasing the foot switch, allowing the operator to correct any errors.

BASIC ELECTRICAL CONTROLS
Basic Electrical Control are all that is needed to control this user friendly welder. The electrodes come together and the weld turns on and then off, and the electrodes release. The only adjustment needed is adjusting the length of time of the weld, done by turning a knob. Complicated computers and PLC that can be affected by noise and inrush from welding are not necessary. The solid state and the safety controls that are used in this welder have been proven to be reliable for years in welders
manufactured by Duro Dyne. Should for any reasons repairs do become necessary field replacement of components can be easily accomplished.

ELECTRICAL:
100 amp service

DIMENSIONS:
Height: 60 inches
Width: 36 inches
Length: 76 inches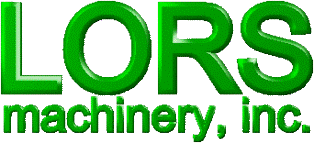 Rocker Arm Type Resistance Spot Welders Air or Foot Operated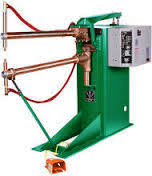 Heavy duty welder steel frame
air operated up to 150 KVA
foot operated up to 50 KVA
operator selectable single/Double stage foot switch on AR models
heavy duty, self aligning pillow blocks with large bearings that provide positive alignment
solid copper arms with steel end caps
multi-Step transformer tap switch
ejector - type water cooled tip holders
wide range of standard and optional controls
50 KVA Spot Welder Features:
rugged welded steel frame
built in microprocessor control with dual current, dual weld time, upslope and pulsation.
digital phase shift weld current adjustment from 20% to 100% for precision welding.
maintenance free solid state SCR contactor.
dual voltage 220V-440V/ single phase/60 hertz output welding transformer
soft touch control pad with LED functon and value indicators.
adjustable throat depth on the rocker arm
speed control adjustment
two stage electric footswitch with the option to add a second footswitch for dual current on the air rocker
Return to the New Machinery Page
Return to the Home Page