Berry industries sheet metal notching machines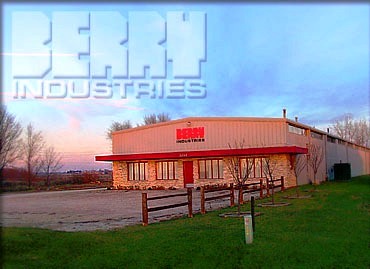 For over 40 years, Berry Industries has been manufacturing the highest quality notching equipment available. Berry Industries prides themselves on their precise workmanship in standard or custom-built models – made just right to suit your needs.
Berry Industries also designs and builds all types of dies, jigs, and fixtures for many different types of industries around the country. With Berry Industries state of the art machinery and design capabilities they can also produce any type of custom machine work that our customers demand. Berrys' industry expertise, capable manufacturing know-how and courteous, friendly service get your job done.
Browse the list below for Berry Industries Notching Machines
Berry Dies, Jigs, and Fixtures
Founded in 1960, Berry Industries, Inc., remains a family-owned business. Berry Industries focus has always been to serve individual needs, large or small, by manufacturing a wide range of innovative notching equipment. At Berry Industries, you'll find honest, down-to-earth people who care about even the smallest equipment need.

At the same time, Berry offers top industry experience and the manufacturing capability to produce the precise equipment or machinery you are looking for.
Berry Industries Designs and Builds:
Dies-Jigs-Fixtures
Special Notching machines
Experimental and small lot machining
Sheet metal equipment for notching and piercing
In the early 1970's, Berry Industries acquired the EMPRO Notching product line.
Berry continues to provide needed repair parts for these machines.

Return to the New Machinery Page

Return to the Home Page