powered Cleat benders / Cleat Folders
Cleat Folders are used for making HVAC sheet metal ductwork.
Slip and Drive Duct is the most common method of connecting two assembled rectangular duct sections from end to end. S & D Duct requires a Flat S Cleat, which connects the top and bottom, and a drive cleat, which connects the two sides. The drive cleat sides require forming a 180º hem on the end of the sections.
Two S Cleats are put on the two straight top & bottom edges of the duct. The Drive Cleat is slid over the two mated 180º pieces to pull them tightly together to complete the connection.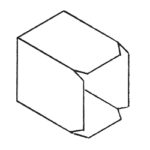 Duct before edge is turned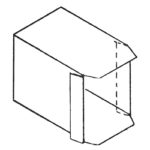 Duct turned 180 degrees, hem on two sides.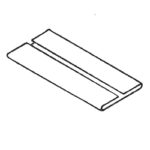 Drive Cleat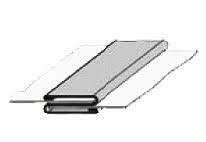 Flat "S" Slip Cleat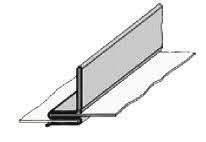 Standing "S" Cleat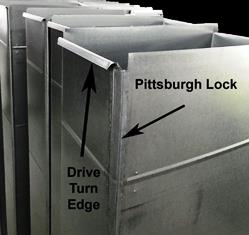 Slip-and-Drive-Rectangular-duct-with-Pittsburgh-Lock

The drive cleat is used for anchoring two ducts together. In most instances, they will be used with top and bottom reinforcement of Flat "S" Cleat or Standing "S" Cleat.
The alternative to a powered cleat bender is a manual cleat bender.

Flagler Hybrid Cleatfolder / Cleat bender
The Flagler hybrid cleatfolder takes advantage of the best parts of the electric
and the best parts of the pneumatic powered cleatfolders.
The clamping table is pneumatic: This gives a stronger holding power when
clamping the metal.
The bending process is done mechanically with a motor like the electric cleatbender
which means it still has the fast speed of the electric.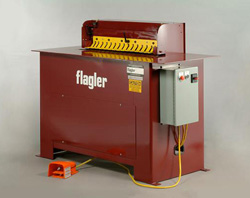 Specifications for the Flagler Hybrid electric/pneumatic Cleatfolder:
Tin Knocker TK No. 30 Power Cleat Bender
The Cleat Bender is another Tin Knocker model designed to increase speed and efficiency in the sheet metal shop. It performs cleat bending operations with precision, safety and ease of performance, yet it only requires one man for operation – even on long or clumsy duct components. No holding, supporting or repositioning of metal pieces is required in cleat forming operations. Solves problems for cleat duct work requiring insulation. Can perform cleat bending operations in the flat when you are producing "L" shaped insulated duct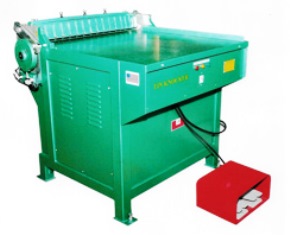 TK No. 30 Specifications:
Maximum Capacity 22-gauge mild steel or equivalent
Table top height or working surface height 31 inches
Table top length not including CLEAT BENDER 36 inches
Overall length 49 inches
Maximum width capacity 30 inches
1 HP Motor for 110 Volt, single phase 60 HZ
Approximate shipping weight 650 Lbs.
Go To Tin Knocker Machinery Page

LION Cleat Bender / Cleat Folder
LION closed end cleatfolders (combination cleatbenders and barfolders) are pneumatic.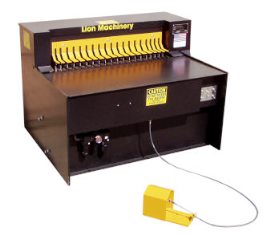 · Heavy Duty
·Table height designed to accommodate large pre-formed ducts or flats
· In service for over 30 years!
Specifications for the Lion Cleatbenders:

Mild steel capacity: 18 gauge and lighter
Machine dimensions: 34H x 47W x 40D
Bend length: 3" to 36"
Machine weight: 1,100 lbs.
Bend width: 7/16" to 1"
Shipping Class: 85
Table height: 24"
Labor warranty: 30 days
Table depth: 21 - 1/2"
Parts warranty: 24 months
Air consumption: < 0.5 cu ft/cycle at 100 P.S.I
Machine color: Black


Models of Lion Cleat Benders available:

1836-3-3 3:
Position back gauge with toggle switch, preset at 1", 5/8" and 7/16" with 3 bend angles preset at 180° 90° and 45° (other settings available)

1836-2-3 2:
Position back gauge with toggle switch, preset at 1", 5/8" and 7/16" with 3 bend angles preset at 180° 90° and 45° (other settings available)

1836-1-3 1:
Position back gauge, preset at 1", 5/8" and 7/16" with 3 bend angles preset at 180° 90° and 45° (other settings available)

1836-0:
Cleatbender Only, Fixed back gauge, preset at 7/16" or 1/2" with a bend angle preset at 180°
Go To Lion Machinery Page

Roto-Die CB-30 Pneumatic Cleat Bender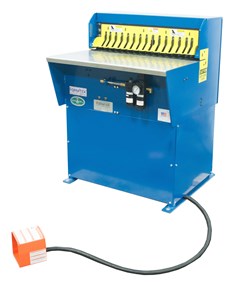 Roto - Die 's CB-30 Cleat Bender is an economical, pneumatic bender for bending cleat on duct and fitting or similar applications that utilize a cleat type connection, up to 20 gauge sheet metal thickness. Unlike the competition, the CB-30 cleat bender requires no electricity, only a compressed air line connection. The stainless steel top resists rust to insure years or service. Unlike competitors machines, the CB-30 has 15 forming fingers, which accommodates more discrete combinations of duct or fitting sizes. Also, with the open ended design, the operator can notch the sheet to make cleats of more than 30" in length by bending in multiple steps.
NOTE: The CB-30 Cleat bender bends the cleat in a single thickness of material that has been notched to completely clear the longitudinal seam. The machine cannot bend cleat through multiple thicknesses of material caused by a Pittsburgh seam or Snaplock seam. For proper operation and cleat bending, please insure the seams are notched sufficiently to clear the cleat bend.
Wide jaws allow forming ½"
Adjustable cleat settings
Front-mounted quick-release valves
Large, stainless steel feed table resists rust
Built in America and backed with a full year One-Year Warranty
Specs:
Model: Cleat Bender
Mild Steel Capacity: 20 gauge and lighter
Bend Length: 3" thru 29½"
Bend Width: 7/16" thru ½" Preset
Table Height: 36"
Air Consumption: < 0.5 cubic ft @ 100 PSI
Strokes per Minute: 0 to 50
Machine Weight: 500 lbs
CB: CB
Go To Roto-Die Machinery Page