Boschert | Sheet Metal Fabricating Machinery

Ready to set records with your sheet metal punching and sheet metal notching capabilities? Our Boschert punching and notching machines offer everything you need to increase efficiency and productivity on the floor. Plus, they can handle a wide variety of sheet sizes and thicknesses. Explore the entire line and reach out to our friendly experts to discuss which option is best for your needs.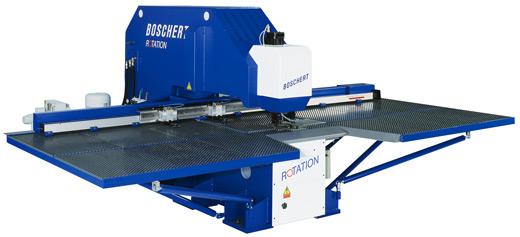 Cutting & Combination Machines
The ideal combination: Punching and Fiber Laser cutting. Because the trend in terms of material savings, resource conservation, lightweight and functional integration rather else is going to thin sheet structures, Boschert completes the portfolio for the equipment of the Combi machines now on to an advanced fiber laser to Boschert Combicut laser.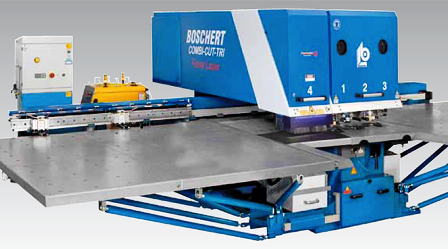 Boschert's powerful notchers offer superior performance, clean cuts and high accuracy. Enjoy a 90° fixed angle and variable angle from 30-120°. The Eagle & Eagle 250 Hydraulic Power Notcher w/Cope offers front to back cutting to hold material against stop, 50 strokes per minute (adjustable), solid state circuitry, and a milled bed surface for no float or stick operation. Capacity is 1/4" mild steel capacity and 3/16" stainless steel capacity, with notch widths of 8-7/8" x 8 7/8" 90° notch. Additionally, the Eagle offers two material hold downs and a special blade guard.
Return to the New Sheet Metal Machinery Page
Return to the Home Page