Used Machinery
Used Air Compressors

Used Autobrakes / Sheet Metal Folders

Used Bar Folders
Used Sheet Metal Brakes

Used Cheek Benders

Used Cleat Benders / Cleat Folders

Used Clincher / Fasteners

Used Coil Lines

Used Corner Inserter Machines

Used Crimping / Beading / Rotary Machine

Used Drill Press
Used Duct Beading Machine

Used Duct Insulation Liner Cutters

Used Flangers / Flanging Machines

Used Gorelockers / Elbow Machines

Used Grinders

Used HVAC Accessories
Used HVAC Duct Insulation Pin Spotters

Used Ironworkers

Used Laser Cutting Machines
Used Pipe Equipment

Used Pittsburgh Seamers

Used Plasma Cutting Machines

Used Press Brakes

Used Punching Machines
Used Sheet Metal Rolls

Used Roll Formers

Used Saws

Used Sheet Metal Shears

Used Sheet Metal Slitters

Used Spiral Machines

Used Welders
HVAC Coil Lines | coil processing

Ductformer offers fully automated Duct Coil Line Systems. Existing Duct Coil Lines from any manufacturer can be retrofitted or upgraded with Ductformer Add On Rollformers, Insulators, Automated L and Wrap Brakes, Tie Rod Hole punching, Shearing and Notching…. The compact design and heavy duty construction makes this our most popular HVAC Coil Line system. The Programmable Feed handles materials 26 to 18 gauge, 60" wide. Our wide range of Drives, Controls and applications assures you will get the dependability and accuracy you expect from a quality system.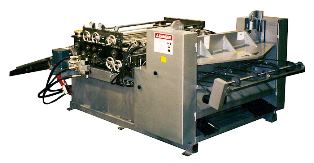 Advance Cutting Systems Coil Lines
Advance Cutting Systems is pleased to introduce the i-Fold duct coil line. The i-Fold brings an affordable coil line to even the smallest duct fabricator. For contractors who use Ductmate™, Ward™ or MEZ™ knock on duct connectors, the i-Fold cannot be beaten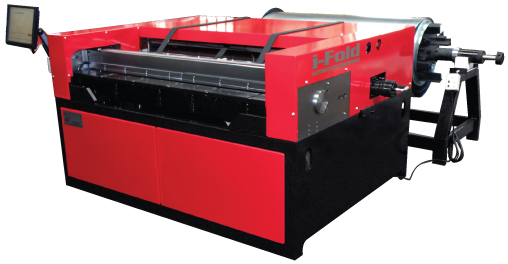 Engel Industries provides the fastest Automated Duct Systems Available in operation worldwide-
from coil to duct "L" sections averaging every 15 seconds and a full wrap duct every 30 seconds.
The highest quality, most productive & cost efficient coil line (duct manufacturing) machines today.
Individual components have provided the features that save you time and money.
From underfed cradles through the hydraulic Unitized Compact Coiline®, Pittsburgh/Snap Lock, Cleat Forming TDF® (Transverse Duct Flange), Lin-o-matic with extruded glue system and either an "L" or full-wrap brake, Engel's System has the features you need.
Engel's coil line system is controlled by the P.C. based control with download capability.
Engel's "building block" concept allows you to purchase a coiline starter system, a complete coiline system or individual components to complete any existing partial coil line system.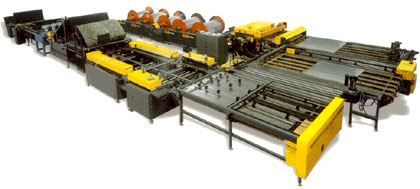 Iowa Precision Industries, the leader in custom designed and manufactured automated coil processing systems, has the experience and proven know-how to develop systems meeting the specific goals of customers, worldwide.